Classic Trials > Rare Trials Bikes Part 2 CustGP.com for Classic Trials and Motorbikes, New Zealand.
Sorry chaps, most of these classic trials bikes are either ones that I have owned, or ridden, or thought that I should. If you have any favorites of your own please send me in a photo and a few words. There are so many fine classic and twinshock trialsbikes to choose from.... Regards Will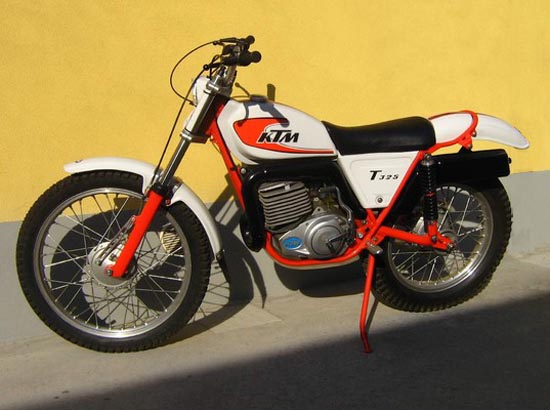 KTM T325 Trial Prototype 1978
Walter Luft was one of the masterminds used to develop the KTM trials bike, the frame and rest equipment was standard stuff for the era, Grimeca Hubs, Acront rims, Marccochi forks, ...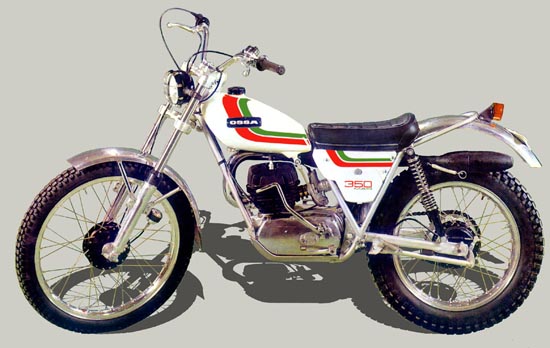 Ossa 350 MAR - 310cc 1975 Trials
In 1975, the Ossa 350 MAR arrived : 65x77=310cc. Check out the works bike opposite.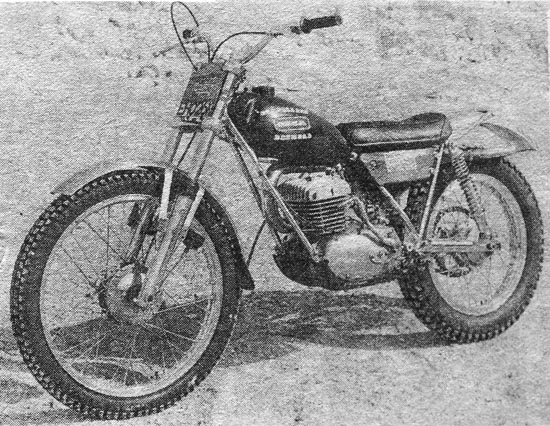 Gollner Ossa 244 - C1973 Trials
The Bob Gollner Ossa offered extras not available on the factory prepared production model, including his lightweight frame.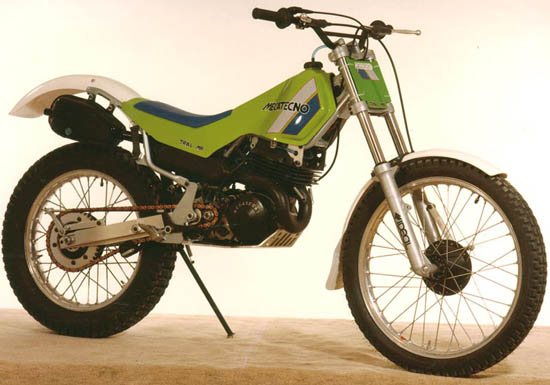 Mecatecno MR 326
Mecatecno for this bike design and build thier own 325cc rotary valve type motor the MR 326 in 1985. Mecatecno was manufactured between 1978 and 1983 in Martorell, Vallès Oriental , and between 1983 and 1989 in the Valley Lliçà. Jordi Rabasa was the owner and had a pasion for trials, he had rode the Scottish six days trials -SSDT- on two occasions on Montesa's.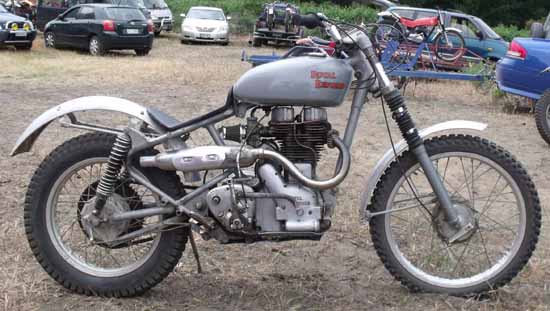 Royal Enfield Trials
Brian Chambers competed regularly on his Royal Enfield Trials her in New Zealand until he built himself something a bit lighter, but still gives it the odd outing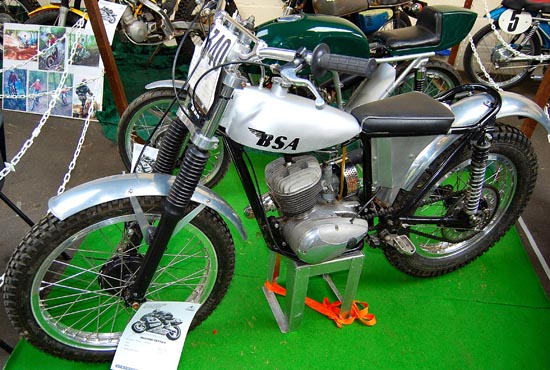 BSA Bantam Trials
The Bantam does make a great competition Trials machine.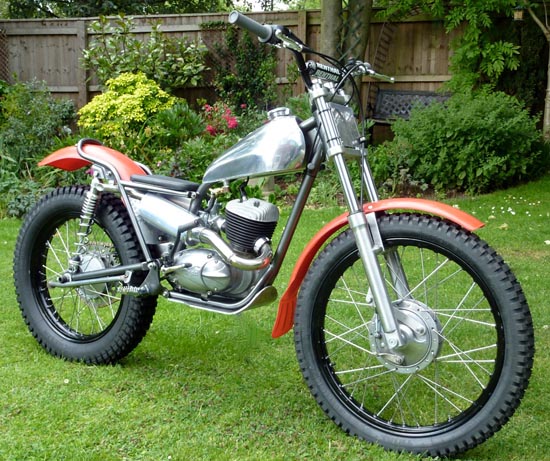 BSA Bantam Trials
Paul Munslow's Trials machine from the uk.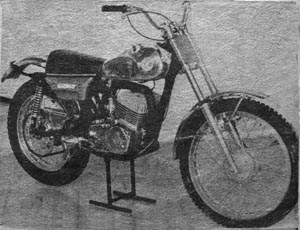 CZ 250 Trials C1974
Found this old photo of a CZ 250 Trials bike taken around 1974, I wonder if anyone has a better photo and any information that they could send me.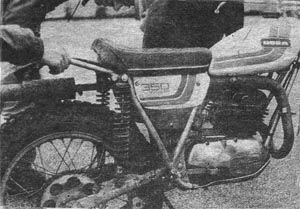 Ossa 350 Works Trialsbike
The constant quest for more bottom end power and better rear wheel traction is reflected in the new exhaust system and redesigned back end of the works 310 Ossa ridden by Sweden's Thore Evertson in Spain.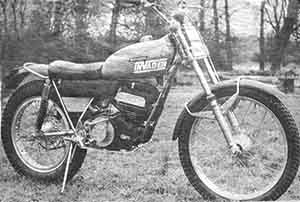 Saracen Invader 250cc Trials
Saracen Invader Trials around 1973-74, with the 5 speed Mickmar 250cc engine.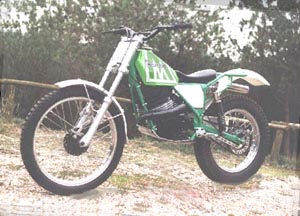 Mecatecno Prototype 180cc
The Mecatecno Prototype with a 180cc Fantic motor back in 1981, just the one made.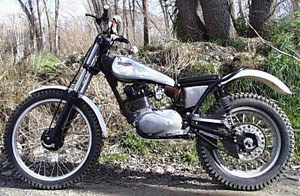 Triumph Tigercub Trials Special
Alan Duthie's Triumph Tigercub Trials Special, another great trialsbike from here in New Zealand.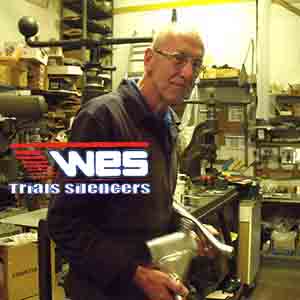 WES Trials Silencers. Dick Walker competed on a Montesa in the early seventies, a good bike - but he knew that well designed exhaust system could make it better - and the rest is history.. more..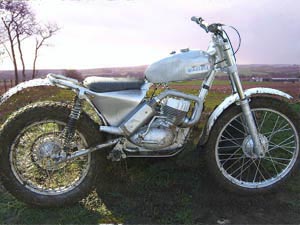 Wassell Bantam 175cc motor
Wassell Bantam a great little Classic Trials motorbike.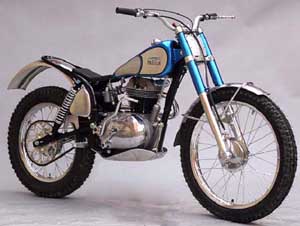 Parilla Trials 280
Il Signore Pavoni changed the bored and stroke of the Parilla motor from 175cc to 280cc plus lots of other mod's for another great trials make over.