Classic Trials > Rare Trials Bikes Part 1 CustGP.com for Classic Trials and Motorbikes, New Zealand.
Sorry chaps, most of these classic trials bikes are either ones that I have owned, or ridden, or thought that I should. If you have any favorites of your own please send me in a photo and a few words. There are so many fine classic and twinshock trialsbikes to choose from.... Regards Will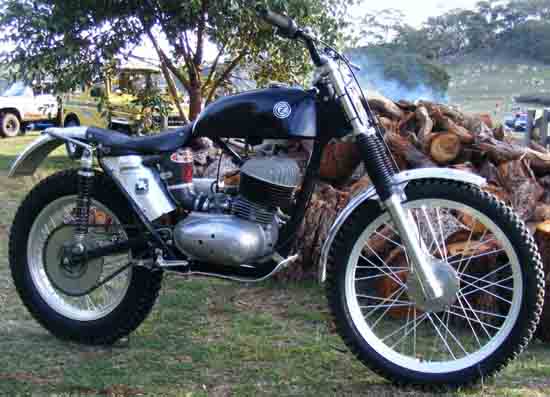 CZ 250cc Geoff Lewis Trials Special
CZ 250 trial. These were made from 1961-1966 in various guises and were more a play trials/ trail bike really and many were bought by farmers in Australia as they were cheap but had appalling electrics. Geoff has modified the CZ within the current rules to make it a competitive machine in Australia Classic Trials scene. Great job Geoff.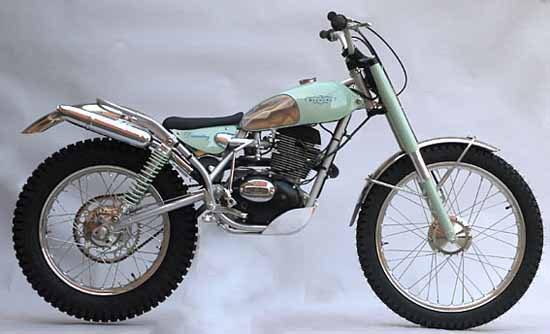 Bianchi 203 Trials Special (250 cc 74 mmx 58 mm)
Bianchi made in Italy from 1897 to 1967, this lovely 1964 model which has been given a trials make over by Il Signore Inzoli just proves what can be achived.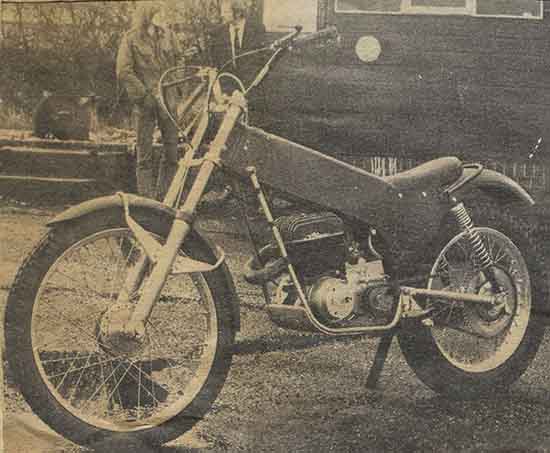 MacDonald Auto Cycles MAC, from Macclesfield UK
Duncan MacDonald and his father John came up with some interesting designs, this one powered with the Mickmar 250cc motor inserted into their monocoque top frame, the Mac.
They also produced the Mac Ossa monocoque frame conversion, Dave Murray rode the first production bike in the Northern Experts. Of rivetted aluminum welded round the steering head, the bike weighed only 185 lb dry.
Michael Martin design and produced the Mickmar 250cc engine, later taken up by Talon Engineering of Yeovil, Somerset, after only producing around 40 engines they ceased production as they could not afford to carry on development. The Mickmar engine which used some Bultaco components, was used in pre and production trialsbikes such as Saracen Invader, Wasp Motorcycles new trialsbike and the MAC built by MacDonald Auto Cycles in Cheshire..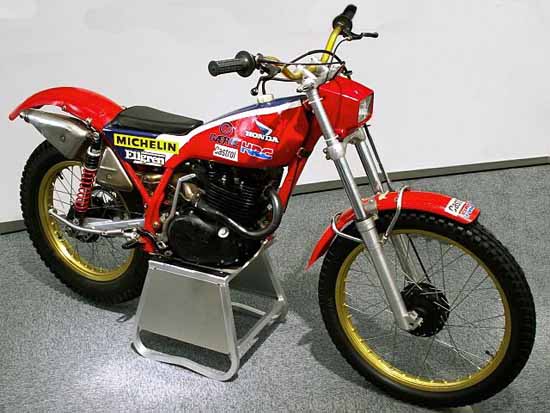 Honda RTL 360 Honda Works Trialsbike
The first Honda 360 prototypes were made early 1979 and by the end of 79 it had a completely redesigned engine. It was said to be the the best and most powerfull trials bike ever made, reported by the top British trials riders who have ridden the bike.
Not many were made and only a handful survive today, sounds like a great project to make a replica! The motor 359.09 cc OHC 2-Valve, 20 hp at 6.000 rpm and the dry weight was just 88kg and a wheelbase of 1300 mm.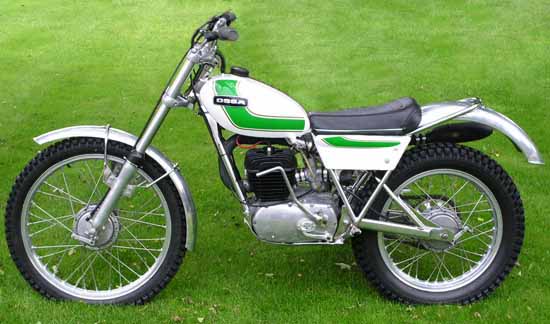 Ossa Cantilever 244cc Trialsbike
In 1973 Cliff Holden, the UK Importer, asked Eric Cheney to modify the Ossa MAR into a cantilever mono. 7 were built and their performance seemed excellent, John Reynolds rode on a cantilever Ossa even beating Ossa's works rider.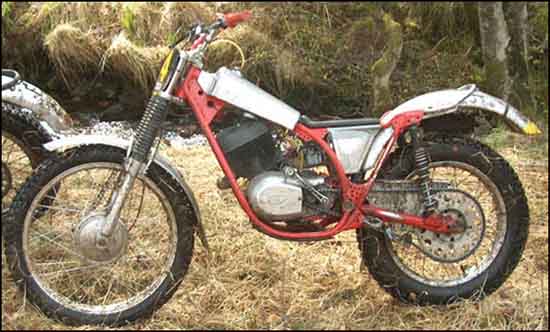 Zundapp 250cc German Trialsbike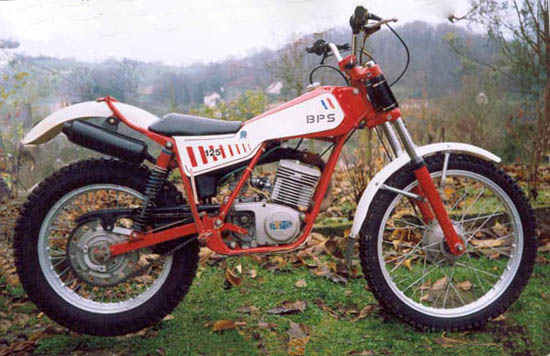 BPS YAK 125cc 1976 French Trialsbike
This French bike was very well known in the early seventies for its participation at the ISDT and the French Enduro Championship. BPS became the first SWM motorcycle importer in France in 1975.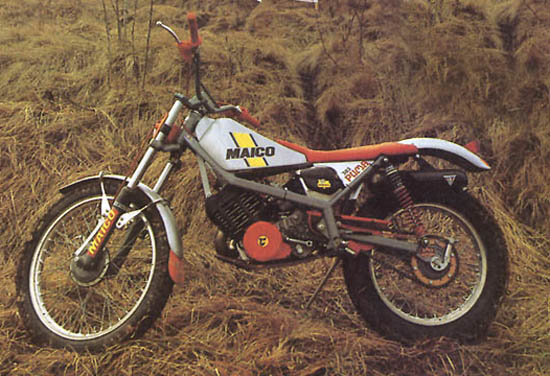 Maico CCE 383 Puma - Built by Emilio Carra.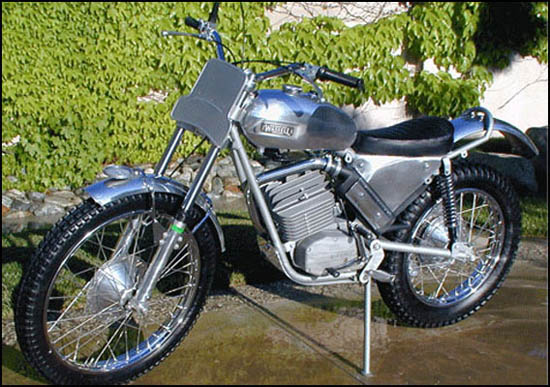 Wassel Antelope 125cc Sachs 1972
Founded by WW2 pilot Ted Wassell of Birmingham he made trials and motocross machines powered by the 175cc BSA Bantam engine, 125cc Puch engine in 1970, and with 125cc Sachs engine in 1972. (Called Penton Wassells in the US). After making more than 2,000 machines, high manufacturing costs and a falling American dollar made his bikes too expensive for the US market, so production closed around 1975.
Greeves Pathfinder Puch 175
Greeves Pathfinder fitted with a Puch 175cc 6 speed motor, a good Classic Trialsbike.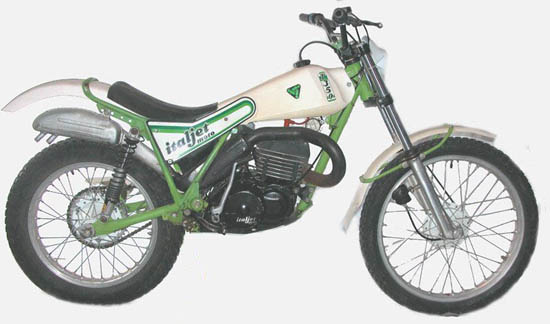 Italjet T350 1983
Italjet T350 it's the bike developed by Bernie Schreiber at after he won the world trials on a Bultaco. This Italjet was literally a "copy" of Bernie's world champion Bultaco and used the Bultaco engine, but the bike was a bit heavy especially when compared to his works one.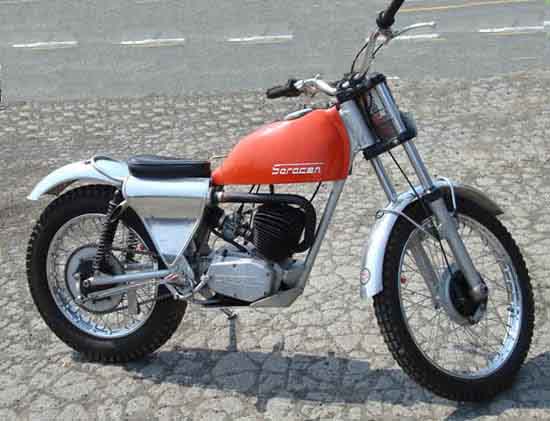 Saracen Sachs
Classic Trials, I had a Saracen framed Bantam back in 1970 with a D7 motor.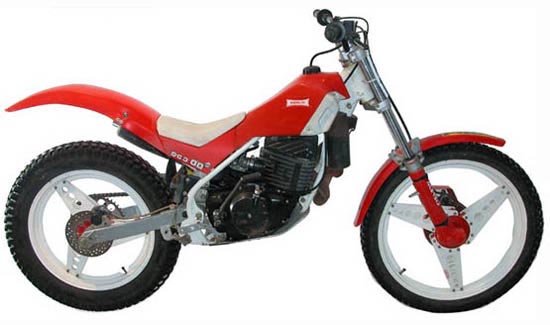 Merlin DG3 88
Best known for their DG-350 trials machine, the Spanish company produced a range of trials bikes, achieving international recognition when in 1988 thrice crowned Eddy Lejeune rode the world championship on a Merlin machine. In the early 80s they had some association with Mototrans, and after about 1989 they merged or renamed to GasGas.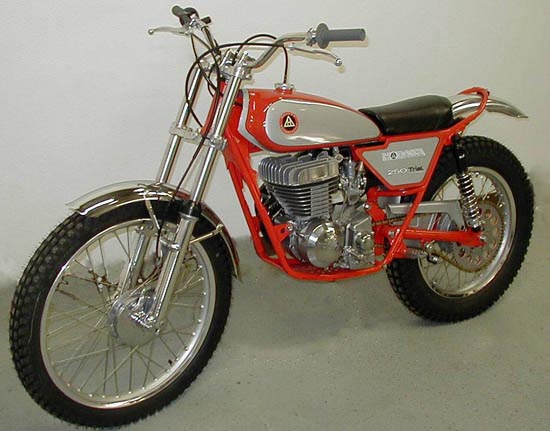 Hodaka Trial 250 SE
Following Honda's success, many Japanese motorcycle companies sought to export their products to the United States. Yamaguchi, one of Japan's oldest motorcycle companies, with roots back to 1941, was one such company. At the same time, Pacific Basin Trading Company (PABATCO), where looking for a new venture, Hodaka was a joint Japanese and American company that manufactured motorcycles, 1960 to 1980. Styling cues for the planned bike were taken from the Cotton, who made heavy use of triangulation to stiffen the frame, and the PABATCO prototype adopted this idea. The all aluminum alloy engine would be based on the two-stroke, piston-port single used in the last Yamaguchi. But with stiff competion and the rest of the shit that a lot of smaller companys incurred in that period, they are no more.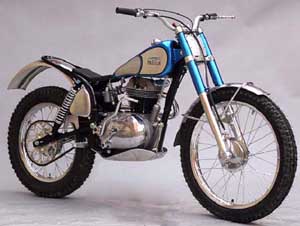 Parilla Trials 280
Il Signore Pavoni changed the bored and stroke of the Parilla motor from 175cc to 280cc plus lots of other mod's for another great trials make over.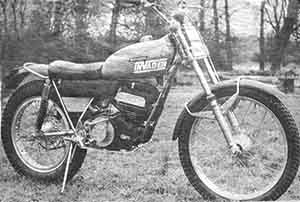 Saracen Invader 250cc Trials
Saracen Invader Trials around 1973-74, with the 5 speed Mickmar 250cc engine.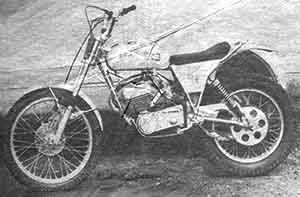 Wasp Mickmar Trialsbike
Wasp Trialsbike with the Mickmar 250cc C 73 from South Newton Wiltshire UK (note the front disc brake).
MAC Ossa Trialsbike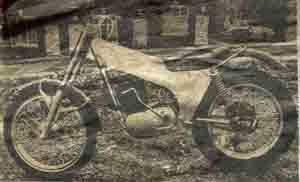 MAC Ossa Trialsbike
MAC Ossa built by MacDonald Auto Cycles in Cheshire.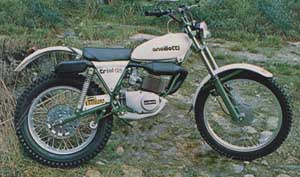 Ancillotti Trials 125
Ancillotti Trials 125 c70s from Florence Italy.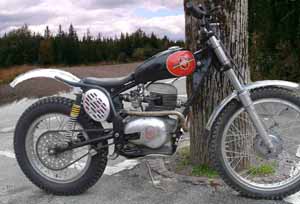 Gilera 4T 150cc Trials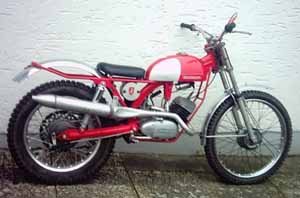 Zundapp Trialsbike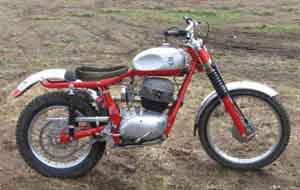 MV AUGUSTA Trialsbike
CCM 350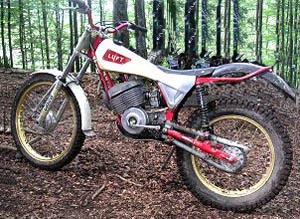 Puch 170cc (Walther Lufts Puch Special)
The Austrian firm of Puch, I know the Puch Yeti 300 used the Rotax Motor, this looks like their own motor, it's a good looking trialsbike.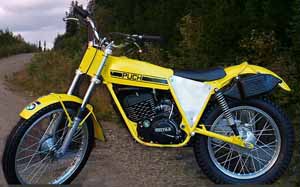 Puch Yeti 300 Trials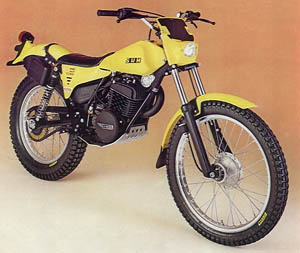 SWM RS 240-320 TLN W 1980
SWM (Speedy Working Motors, later SWM Motocicli Palazzolo Milanese) was founded in 1971 by Piero Sironi and Fausto Vergani and was based in Milan, Italy and started making Rotax TL125, TL320 trials bikes and Enduro, Motorcross. Rotax built a special trials version of their rotary valve motor, with development input from Sammy Miller and Charles Coutard. In 1979 yellow and black models appeared, and in 1980 these were fitted with Girling Gas shocks and Betor forks. Gilles Burgat won the 1981 Trials world championship on an SWM. In 1982 a 240 model was produced with a blue frame, in 1983 all bikes got alloy swing arms, and the TL350 Jumbo was introduced. This was a new reed valve motor and frame wearing the same yellow and blue colours. In 1984 the 125 and 320 were put in the new frame, but then production ceased.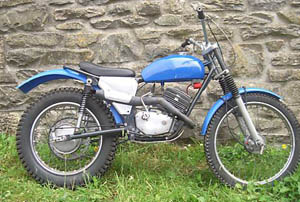 Dalesman Belfast Puch 125cc motor
Dalesman Belfast Trials bike. 1969. Dalesman 1969-1974 they first used the Puch then Sachs engines, I believe they were made in Station Road,Otley, West Yorkshire by a chap called Peter Edmonson.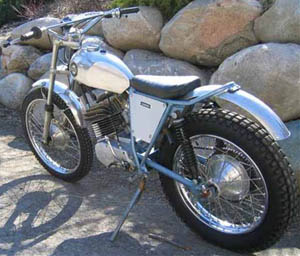 Dalesman Sachs 125cc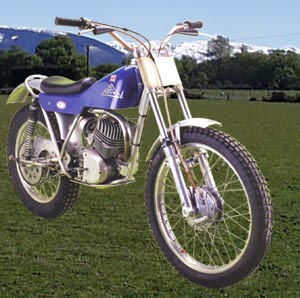 Cotton Minarelli 170cc & 220cc C1973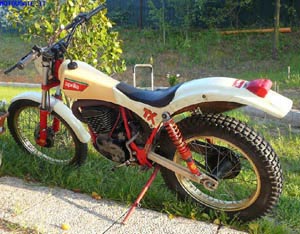 Aprilia TX Trial 300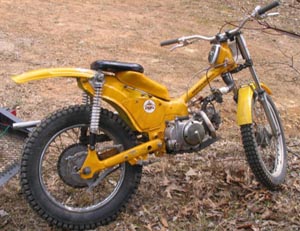 Honda Pre 65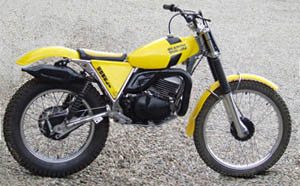 Suzuki Beamish Trialsbike 1974-78
The standard form Suzuki RL250 trials was pretty useless until Graham Beamish did a deal with Suzuki and the Suzuki Beamish was born. He got together with Mick Whitlock who designed a new frame (Whitehawk) and the Beamish team got on with all the engine mods.
This made it a very good trialsbike, selling very well and they even sold some back to Japan, at first they made just the 250cc model but later on added 325cc.
I have ridden both bikes and the Beamish was a very competitive trialsbike, and I would love to have one now.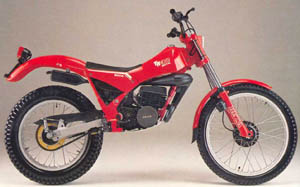 Beta TR 32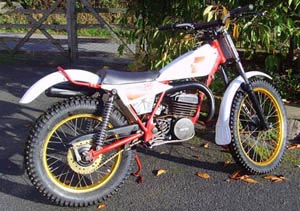 Beta TR 240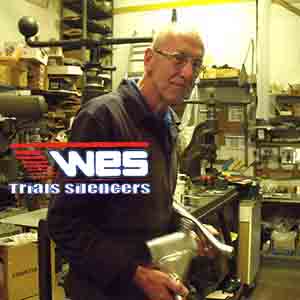 WES Trials Silencers. Dick Walker competed on a Montesa in the early seventies, a good bike - but he knew that well designed exhaust system could make it better - and the rest is history.. more..