Classic MotoX > MotoX Bikes
For Classic Motorbike Sports, Classic MotoX, North & South Islands New Zealand.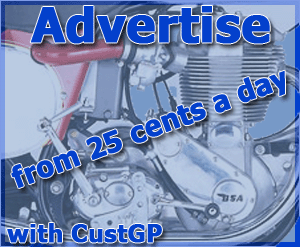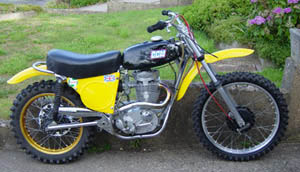 CCM B50 1973
CCM (Clews Competition Motorcycles)
CCM is a British motorcycle manufacturer founded at the beginning of the '70s. The company from Bolton, resulted from the collapse of the BSA competition department in 1971. The man who founded CCM was Alan Clews, a successful trial and scramblers rider in the 1960s.
When BSA went out of business, Clews bought all the parts that were available and started making bikes in his own garage. He used the 500cc engine from the BSA B50 MX and developed a model which almost won the 500cc motocross world championship in the early 70s. The Trials CCM TR 350 basically B40 BSA in a more modern frame with nice Marzocchi forks and reasonable Grimeca brakes. Over the 80s and the 90s, CCM started to use Rotax engines and they were able to produce over 3,500 bikes a year.
CCM close shop. In 2003, Alan Clews comes back, buys the company again and has been working to rebuild it ever since. In 2005 the company launched two new models, the R35 Supermoto and the FT35 flat tracker are developing a new 450cc motocross bike. Motocross is where it all started in the 70's and be sure that CCM will soon be back on the MX scene.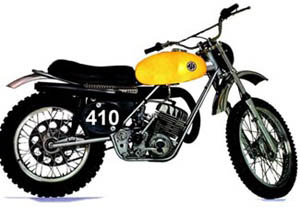 AJS Stormer 410cc 1972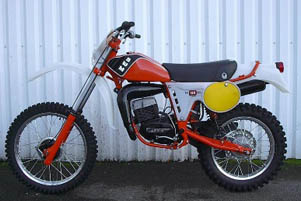 SWM 175 RSGS Enduro Bike 1977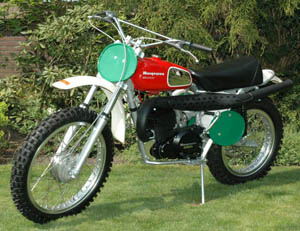 Husqvarna 250 1973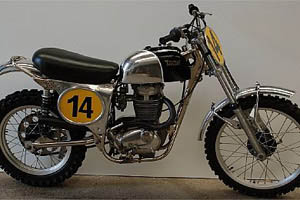 BSA Cheney B44
Eric Cheney manufactured beautifully prepared scramblers utilising his own frames, BSA and Triumph engines.
The BSA competition department closed In 1971, Eric Cheney came to an agreement with the ex-BSA race team leader, John Banks, to make a serious attempt to win the motocross blue riband - the 500cc world championship and the BSA Cheney was born.
Cheney were the last British designs to win a Grand Prix world road-racing championship, a British motocross championship, and the manufacturers' award in the International Six Days' Trial.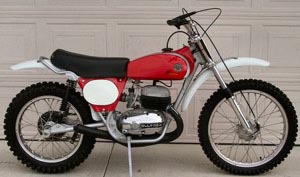 Classic MotoX Bultaco Pursang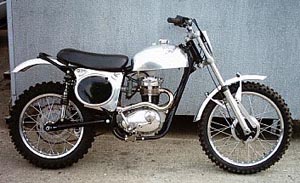 BSA Cheney 250cc VMX