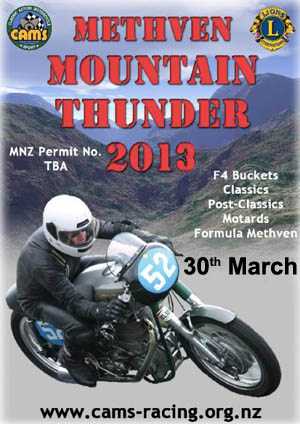 Methven Mountain Thunder 2013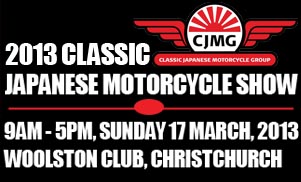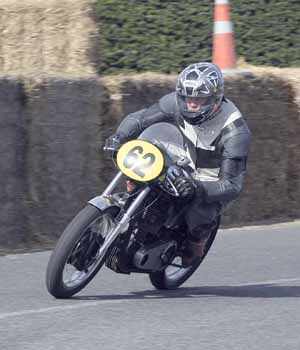 Methven Mountain Thunder 2010 - Bruce Verdon - Manx Norton 500 - Nelson
For Sale Triumph T100S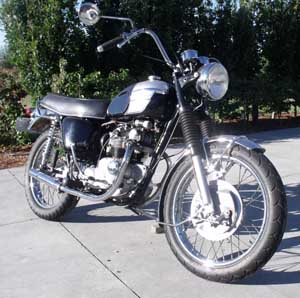 Triumph Tiger T100S 500cc 1970.
Road&Race > What's On
For classic motorbike sports in the North & South Islands New Zealand.
Send me any Classic Road&Race dates, from around New Zealand and I will post them.
Classic Road, Race, and Events dates.
Easter Saturday 30 March 2013, Methven
Methven Mountain Thunder 2013 will be roaring through the town centre of Methven on Easter Saturday, 30 March 2013. The motorcycle street race sees bikes travelling at up to 200kmph on the 1km circuit, completing laps in 32 – 34 seconds.
Easter Saturday is a fun filled day for all ages. Spectators can get up close, feel the noise, taste the speed. The streets are bursting with colour, spectacle, noise and excitement; bustling with stalls packed with food and handy goodies.
Motorcycles that take part in the racing, including Formula One, Motards, Buckets, Pre 63, Pre 72, Pre 82 and Pre 89. Riders in 2012 were as varying as the motorcycles, with ages ranging from 14 to 78 including 16 year old Miss Scout Fletcher.
Apart from Northern Ireland and the Isle of Man you are hard pressed to find many other motorcycle street races on the planet. Methven Mountain Thunder is one of six street races in New Zealand, and Classic Action Motorcycle Sport would rate it as one of the best in New Zealand.

2013 Classic Japanese Bike Show
2013 Classic Japanese Bike Show, Show Information
When: From 9.00 AM until 5:00 PM – Sunday 17th March, 2013
Where: Woolston Club Inc., Hargood Street, Woolston, Christchurch 8062
Entry: $7 per person – all profits to the Canterbury West Coast Air Rescue Trus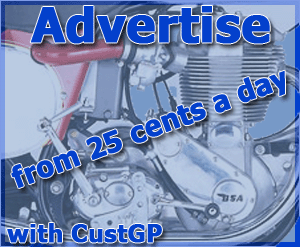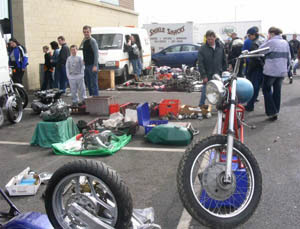 Autojumbles / swap meeets are just great, if you're after a few parts, a new project or just want to have a nose around.
I always go to the one at Mcleans Island Christchurch, its mostly cars but there is still a lot of motorbike stuff etc.
Classic Road & Racing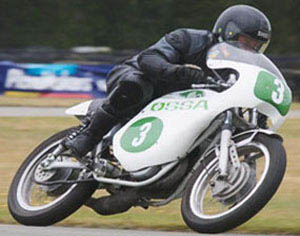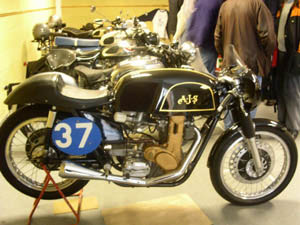 Classic motorbike diplays, let me know if any are coming up.
Classic Road Racing
I need a lot off help with the Road Race sections! So if anyone wants to help me with any pictures, articles, results ect please contact me.