CustGP.com for Classic MotoX, North & South Islands New Zealand.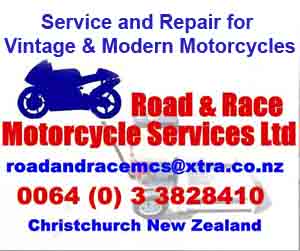 Road and Race Motorcycle Services more..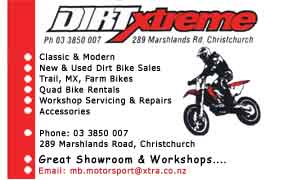 Not sure what's the pc term is, Scrambler, MotoX, Motorcross or Dirtbike and then there's Twinshock, Classic, Pre 65, Pre 74, Pre 75, Classic, Historic, Vintage, Vmx, Evo, all I know it's a lot of fun enjoying special motorbikes.
Classic MotoX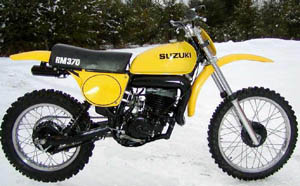 Suzuki's RM series were launched in 1975 as a replacement for the ageing TM models and made Suzuki a major force in motocross with the help of Roger de Coster.
This is the RM370 with twin shocks it makes a great classic motoX bike with 125cc, 250cc 370/400cc models to choose from, they changed to mono shock in 1981.
Classic MotoX
If it has anything to do with classic motorbikes, then let me know. If it's an upcoming event or results and photos of a past event it's all good. If you have restored a classic bike and you have before and after photos please send them to me, I will put them in a new section on the website.
CustGP is for you, it will change, so if you're into classic motorbikes help me make it better.
Regards Will Gittoes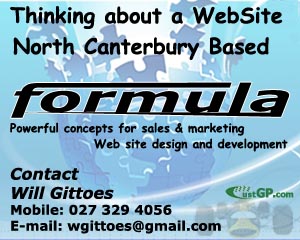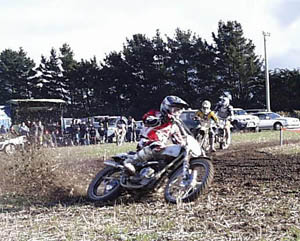 Classic MotoX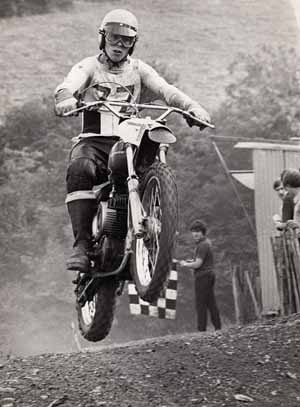 Husqvarna 1970 UK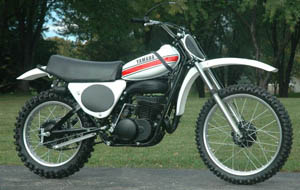 If you want to get into vintage motocross (vmx) racing a good start is the Yamaha YZ series (pre 1975), unlike the modern MX machines which depreciate faster than a speeding bullet these vmx bikes are only going to increase in value, due to their rarity and popularity.
There are specific years and rules about the various historic mx classes and you will hear terms such as vmx and evo class. I welcome all advice/suggestions on VMX in New Zealand.

FREE Workshop & Parts Manuals

CustGP is for you, it will change, so if you're into classic motorbikes help me make it better. The aim of the site is to provide information from various sources for us all in New Zealand.
I live in North Canterbury, so can cover things my end, but I need like minded people for input, any input.
Don't leave it for someone else to do, I need YOU!
> Classic MotoX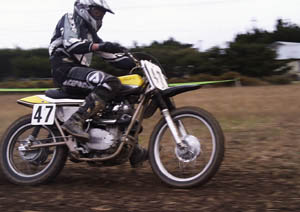 Sometimes you just need a blast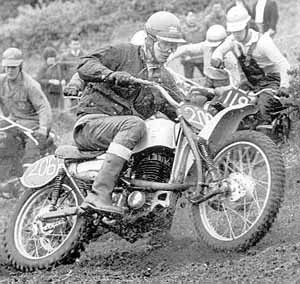 Malcolm Davies. Dot Villiers 250cc mid 60s UK
Malcolm Davies was a fine rider and went on to become British champion on a Bultaco Pursang, he later was to win the uk Trials championship. His brother Tony Davies was riding the British Experts trials and I think also was a uk Trials champion. Their father owned Davies Motorcycles (Barton Street) in Gloucester which sold many new makes of road and competition motorbikes, they were also the local dealer for Bultaco.
Malcolm was tragically killed on a Trial in Scotland when he was on the road between sections.
Scrambler, MotoX, Trials, Road, Racebike, Twinshock, Pre 65, Pre 74, Pre 75, Classic, Historic, Vintage, Vmx, Evo, and there are many other terms for enjoying special motorbikes and then, the names that just..... Bultaco, Norton, Husqvarna, BSA, Triumph, Ossa, Cotton, Yamaha, AJS, Montesa, Honda, Fantic, Suzuki, James, Kawasaki, Greeves and I could go on and on, but that's a job for another time...
Dedicated to the older Classic, Trials, MotoX, Road and Racing motorbikes up until around the early 1980s and to the group of men that build, restore, ride, love, and of course fall off them.
Classic MotoX Motorbikes