Sponsors
CustGP in New Zealand.
CustGP has been online since July 2009 and we now have over 1,400 different visitors per month viewing over 5,500 pages.
To date (1 year) a total of 4,821 New Zealand classic motorcycle enthusiast have viewed 26,003 pages spending 26,033.45 minutes on CustGP.
CustGP continues to grow with 3,603 Visits for the month of January 2012.
If you would like to advertise or become a sponsor please send me an e-mail to discuss your requirements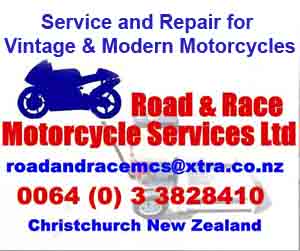 Road and Race Motorcycle Services more..