News
For Classic Motorbike Sports, Classic Trials, MotoX, Road & Racing, North & South Islands New Zealand.
Send me any Classic Trials, MotoX, Road and Racing news from around New Zealand.
Ossa Renaissance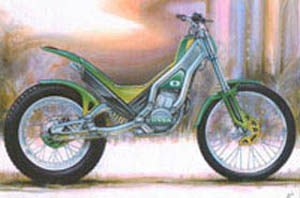 Ossa concept 1996
Justyn Norek had a vision of how he would see a new Ossa trials machine back in 1996, Ossa concept trialsbike.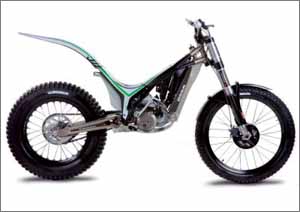 Ossa Renaissance the new Ossa TR 280i
Jordi Cuxart's team present their revolutionary new Ossa TR 280i at the Milan Motorcycle Show Italy, Nov 09. The 272 cc engine is a two stroke, electronic fuel injection and weights in at just 67 kgs dry.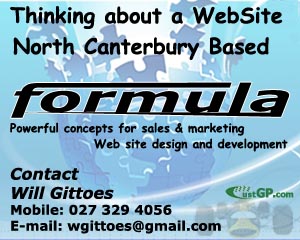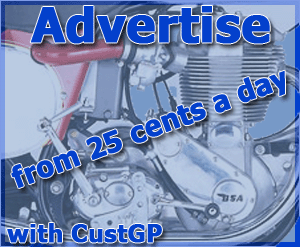 News
When Classic motorcycle restoration is more than just a hobby, it is a way of life.
Check out this New Book...more..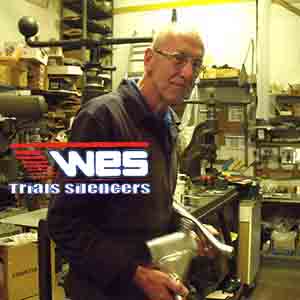 WES Trials Silencers more..
We went away for the weekend with friends to a bach in Tikao Bay, and went to watch the game at the Duvauchelle Hotel. With a few beers, bar meal, and a good crowd to see the rugby, it was a great night.


I met Max the owner of Duvauchelle Garage, he's really into bikes with a Norton road bike and a Triumph flat tracker, photos below.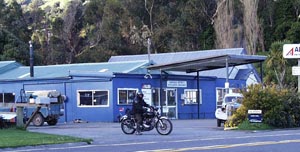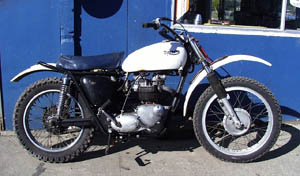 He also has a Montesa hanging on the wall, is it a King Scorpion or Cappra?


Max used to race at Little River until they closed the track, but goes to Ashburton now.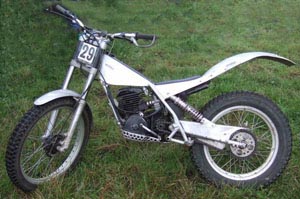 John Bliss Twin Shock Special
Twin Shock Classic Trials! This bike was put together by a chap called John Bliss from the uk. I wonder if he is related to the John Bliss of Cotswold Motorcycles in Gloucester. I bought a Montesa Cota 247 off him in 1973 which he had won for winning a trial.
We had some great Trials shops in the area - BVM in Stroud, the Cotton factory - it was in a run down building on the first floor and they had to winch the bikes down through a hole in the floor, and Davies Motorcyles (Barton Street).
Both of the owners' sons were Bultaco riders; Tony Davies was uk Trials champion and Malcolm was, I think, 250cc motorX world champ? or was it uk? Then became Trials uk champ.
Malcolm was tragically killed on a Trial in Scotland when he was on the road between sections.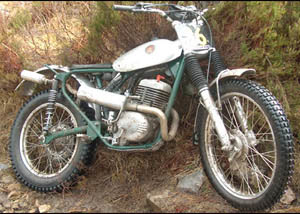 But you could spend your time, effort and cash on a Francis Barnett 250cc, what a wonderful job.
So I'd have the Francis Barnett every time, but at weak moments get tempted to do a Bliss Special!
Mick Andrews New Zealand Tour 2012
I hear Mick's coming back to New Zealand but will only be in the North Island, apart from a short trip to Nelson for a event. It will be sad not to see him again here in Christchurch as it was such a great trial at Living Springs last year.
Mick Andrews New Zealand Tour 2011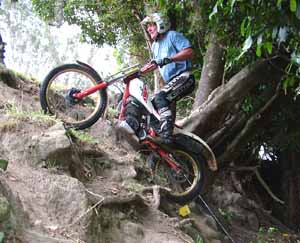 Mick's five weeks NZ Tour.
Mick Andrews New Zealand Tour Feb-March 2011 - Christchurch, Nelson, Upper Hutt, Wanganui, Kapiti and Hamilton. Photographs of Mick at Living Springs Classic & Twinshock Trial more..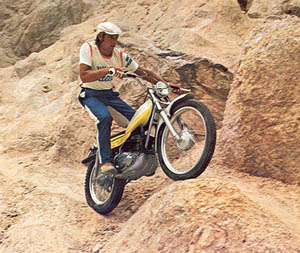 Check out Mick's great Trialsbikes Click here >>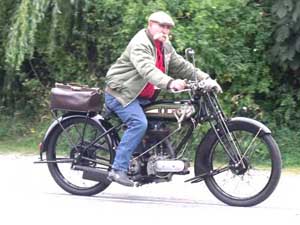 Richard Jordan and Jackie Drake, are the owners of Sammy Miller Products. Richard Jordan has had many years of experience with motorbikes, ex-works Kawasaki mechanic etc. He mainly rides Twinshock Motocross, but since taking over Sammy Miller Products has started the challenge of riding trials.


As the new joint owner of Sammy Miller Products he has high aims for this business and is intent on improving products and introducing new products to this business. Richard prides his works team on their excellent customer service and professionalism. They would like to thank Sammy Miller, Mick Andrews, and Mick Grant for all their help and to all the customers and riders for all their input and feedback.
Sammy Miller Products are leading specialists in Pre 65 and Twin shock Trials and Motocross parts; Sammy Miller himself developed and modified many of the parts to improve the performance of his bikes for the peak of his riding career.
Richard Jordan has worked closely with other companies and tradesmen to develop and improve on many of the Sammy Miller Products.
So good luck to Richard and Jackie, the new owners of Sammy Miller Products, I wish them well...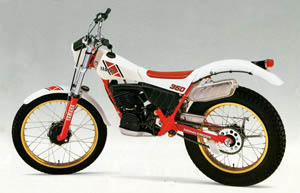 Classic Trials
If you wish to adapt early model mono shock into a lightweight twinshock special for the job using lightweight materials, good for you.
If I were to venture into this then perhaps I might think of putting twinshocks on something like the RTL Honda from the mid 80's or the TY of the same period.
They had a good air cooled engine, a good riding platform and drum brakes..... all you need to do is take all the mono shock linkages out and all the piping that was never pretty and fit some custom alloy falcons down the back and you might have yourself a sweet handling machine.

John Bliss from the uk did a great job with his version?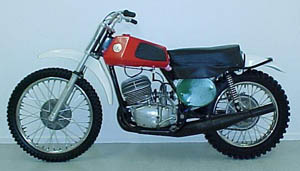 1973 CZ 250 980-7 Classic Motocross Bike
New MP competition forks
Greeves now produce an improved version of the original MP fork with better damping and internals. The fork sliders fitted to the new Anglian are produced from solid billet aluminium. These are machined on CNC lathe to a very fine tolerance. Stanchions produced from Reynolds 531 tubing are machined, ground and hard chromed to fit the sliders exactly. Oil seals, bushes, piston tubes are carefully fitted to the forks which are as important as any other part of the bike. Various degrees of damping are available to suit most machines.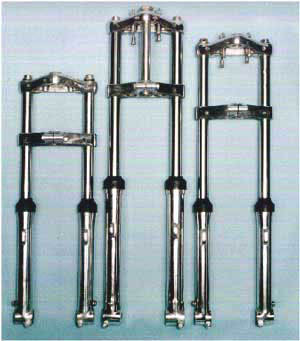 Reporters gather their information in a variety of ways, witnessing events, research, etc.... So if you're into classic motorbikes help me. The aim of the site is to provide information from various sources for us all in New Zealand.
I live in North Canterbury, so can cover things my end, but could need help. I need like minded people to help me either on a regular basis or one offs.

The Home of Classic MotorBike Sports in New Zealand