Classic Trials > Recent Trials > Spencerville Classic Trial 2015
CustGP.com for Classic Motorbike Trials / Classic Observed Trials, in New Zealand.
Spencerville Classic Trial, Canterbury, held on December 6th 2015.
Photographs by Alex Mitchell and Will Gittoes
Petty the weather was not as good as we are used to for the xmas trial, but this did not stop the fun at all. The emphasis of a fun trial for the end of season and a chance to relax, after the trial Dick Gardener and John Simons present the annual results & prize giving, rewarding some great rides again this season.
It was great to see so many of the older bikes in action and we all look forward to the 2016 season.
Another brilliant day of classic motorcycle trials in Spencerville.
Big thanks to Peter McDonald for always supplying a good BBQ and Alex Mitchell for his help with some great photos.
Next trial the Kainga Classic, Kainga Rd, between Kainga and Brooklands on Jan 24th 2016 - non point scoring event.
Cheers Will Gittoes.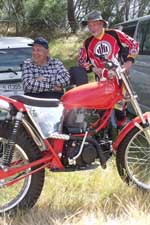 Trials Special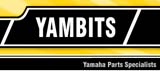 Remember just click on the photos.