Classic Trials > Recent Trials > Spencerville Classic Trial 2013
CustGP.com for Classic Motorbike Trials / Classic Observed Trials, in New Zealand.
Spencerville Classic Trial, Canterbury, held on December 8th 2013.
Photographs by Rich Wiley and Will Gittoes
The emphasis is a fun trial for the end of season and a chance to relax, after the trial Dick Gardener and John Simons present the annual results & prize giving, rewarding some great rides again this season.
It was great to see so many of the older bikes in action and we all look forward to the 2014 season.
Another brilliant day of classic motorcycle trials in Spencerville.
Big thanks to Peter McDonald for always supplying a good BBQ and Rich Wiley for all his help with the photos.
Next trial the Kainga Classic, Kainga Rd, between Kainga and Brooklands on Jan 26th 2014 - non point scoring event.
Cheers Will Gittoes.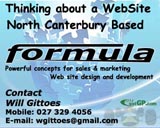 2013 Competition Results

These are the completion points gained by the following riders over the nine competition trials held this season.


Classic A
1st Brent Downes 38pts
2nd Brian Chambers 25pts
3rd Scott Harrison 24pts

Classic B
1st Shirley McDonald 50pts
2nd Rob Stowell 21pts

Twin Shock A+
1st Kendall McDonald 56pts
2nd Andy Beale 17pts
3rd Keith Brown 16pts

Post Classic A
1st Wayne Harper 37pts
2nd Peter Hosking 36pts
3rd Mike Elliott 28pts

Post Classic B
1st Fergus Miles 40pts
2nd John Simons 29pts
3rd Rodney Walls 19pts

Mono Shock A+
1st Richard Cripps 38pts
2nd John Regan 21pts

Mono Shock A
1st Trev Wiley 43pts
2nd John Philp 36pts
3rd Simon Jones 34pts

Mono Shock B
1st Rick Odering 29pts
2nd Greg Creagh 21pts

Collated by John Simons.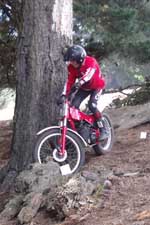 Simon Jones - Fantic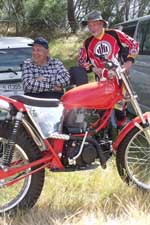 Trials Special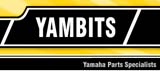 Remember just click on the photos.