Classic Trials > Recent Trials > Waipara River Classic Trial 2013
CustGP.com for Classic Motorbike Trials / Classic Observed Trials, in New Zealand.
Waipara River Classic Trial, Canterbury, held on September 1st 2013.
Photographs by Rich Wiley for CustGP
Another fantastic sunny day by the river and some testing sections....especialy number 7. First glance it looked super hard for the A graders, but as the day went on most had risen to the challenge and suprised themselves with confidence boosting scores on it.
Thanks to Wayne, Rob and Gary for setting up and Peter for sausage sizzle.
Next trial at Kerry's place on 6th october.
  Cheers Trev.
Another brilliant day of classic motorcycle trials in Canterbury.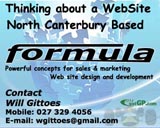 Classic Results
Classic A
1st Brent Downes 5pts
2nd Scott Harrison 6pts
3rd Dave Chambers 8pts
Classic B
1st Shirley McDonald 16pts
Twin Shock A+
1st Kendall McDonald 19pts
2nd Andy Beale 32pts
Post Classic A
1st Wayne Harper 8pts
2nd= Mike Elliott 9pts
2nd= Dick Gardner 9pts
4th Peter Hosking 11pts
5th Stephen Reij 19pts
6th Robert Lovell 24pts
7th= Mike Osborne 25pts
7th= Peter Dunn 25pts
9th Hamish Barnett 28pts
10th Peter Barnett 63pts
Post Classic B
1st Fergus Miles 3pts
2nd John Simons 4pts
3rd Mike Hennessy 18pts
4th Shane Hubbard 20pts
5th Mike Quigley 21pts
6th John Beresford 26pts
7th Tom Chambers 32pts
8th Gary Quinn 37pts
9th Christine Thompson 50pts
10th Mike Smith 51pts
Mono Shock A+
1st Richard Cripps 25pts
Mono Shock A
1st John Philp 20pts
2nd Trev Wiley 22pts
Mono Shock B
1st Greg Creagh 16pts
2nd Rick Odering 28pts
Collated by John Simons.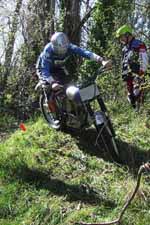 Kerry Miles - BSA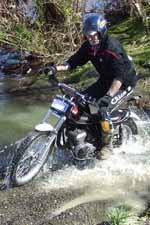 Mike Elliott - TY250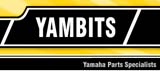 Remember just click on the photos.