Classic Trials > Recent Trials > Waikuku Classic Trial
CustGP.com for Classic Motorbike Trials / Classic Observed Trials, in New Zealand.
Send me any Classic Trials, results, photos from around New Zealand and I will post them in Recent Trials.
Photographs by Rich Wiley for CustGP
Classic Motorbike Trials / Classic Observed Trials competition, Waikuku Classic Trials, Tulls Rd, at Ashley River access. Canterbury, held on August 7th 2011.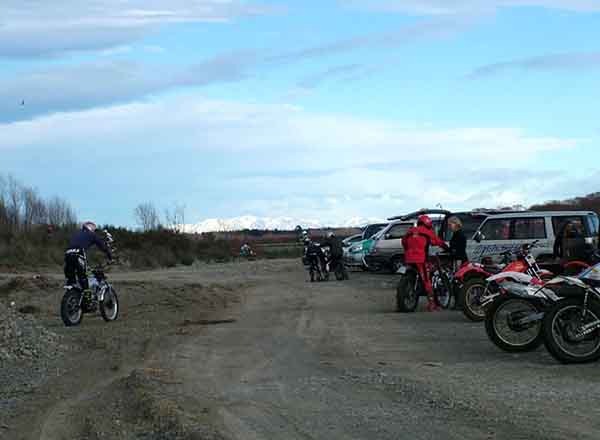 Warm up.
Waikuku Classic Trials.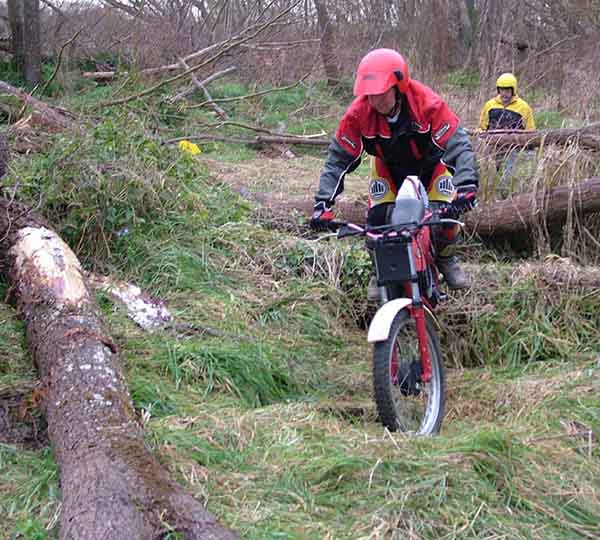 Alan Mason. Fantic.
Waikuku Classic Trials.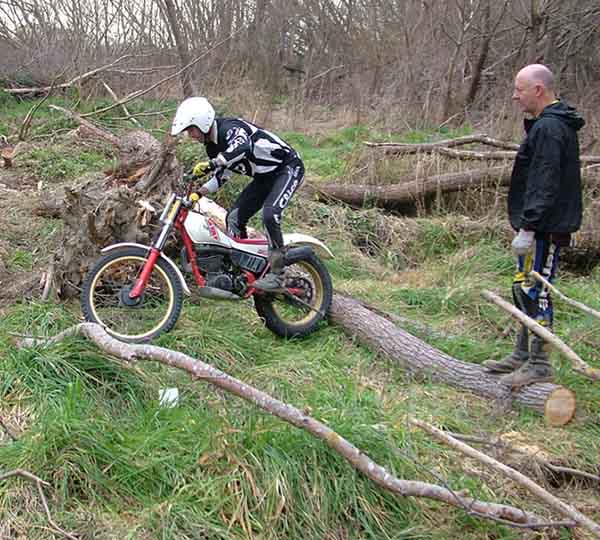 John Regan. Yamaha TY mono.
Waikuku Classic Trials.
Sunday August 1st 2010.
Thirty plus riders turned up on a grey day for our traditional venue on the banks of the Ashley river near Rangiora.
This year we had loads of extra parking this year, due to Readymix making a good road into the river to cart shingle. Weather was realy good to start with, but a sudden shower blew in at lunch time, making a few of the sections with logs a wee bit slippery for a while.
Eight nice sections, with some tight turns and narrow gaps between the willows.
Another cracking sunday, thanks to everyone for setting up, and the sausages, and Rich for the pictures.
Cheers Trev
Very Important - the BBQ; thank you very much Peter McDonald.
Many thanks to Trev Wiley for his report and Rich Wiley for some great photos plus if I have ballsed up completely let me know, as always I'm missing a few names, so help me out, just send me an email.
Thanks.
PS if anyone can help me out with a swinging arm for my Francis Barnett 197cc c1955 - 1965 please let me know.
Will Gittoes
A plug for the British Bike Show mentioned at the last trial. Peter Barnett was speaking with one of the organisers, Les Freeman, and he said no one had offered their bike yet.
The event is on the last weekend in August at the Woolston Club Bowling Pavilion in Compton Street. Hours are 10 am to 6 pm Saturday and 8 am to 4 pm Sunday.
Bikes can be dropped off Friday night or Saturday morning. They have on site security. They are putting together a selection of British off road machines as well as the normal range of road bikes.
If you are interested in providing your bike please contact Les Freeman on 358-4549, or John Milligan on 339-6430. (Johns usually works afternoon shift)
This may be an opportunity for the trials group to provide a poster type display to put with the bikes outlining what we do and who is welcome? Cheers Peter Barnett.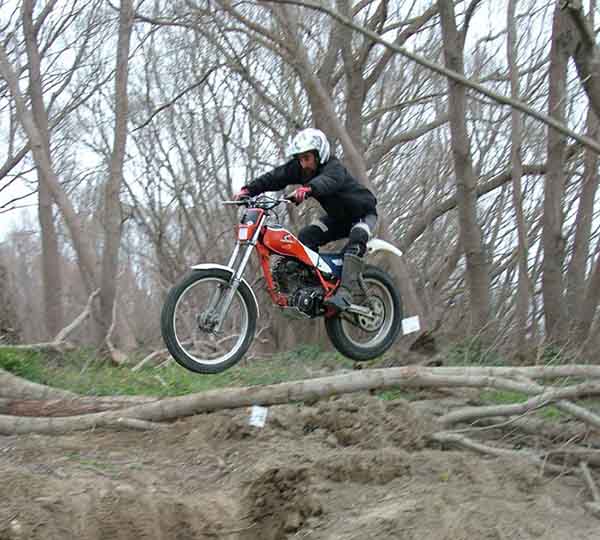 Kendall McDonald. Honda TLR.
Waikuku Classic Trials.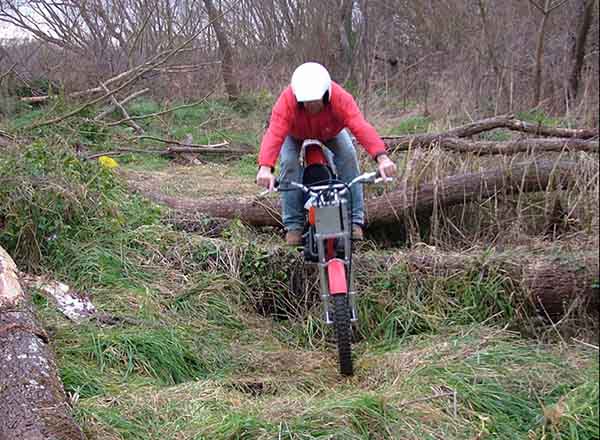 Jon Hainsworth . Honda TLR 200
Waikuku Classic Trials.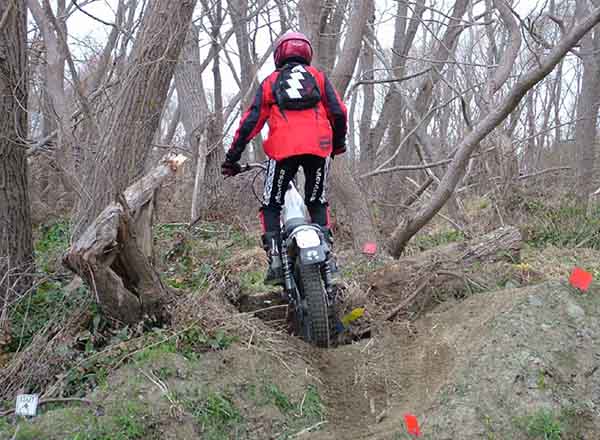 Keith Brown. Yamaha TY175.
Waikuku Classic Trials.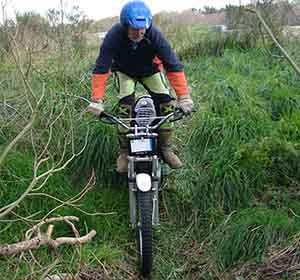 Mike Elliott. Yamaha TY250 Waikuku Classic Trials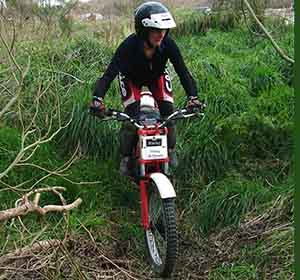 Shirly. Fantic Classic Trials. Waikuku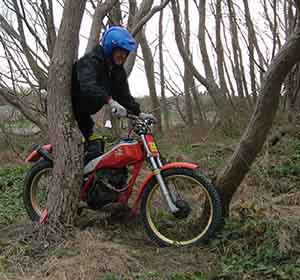 Brent Downs. Honda TLR. Waikuku Classic Trials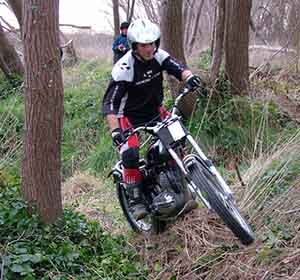 Andy Beale. Bultaco. Waikuku Classic Trials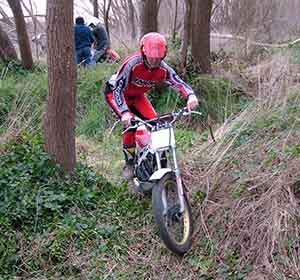 Wayne Harper. Honda RTL 250 Classic Trials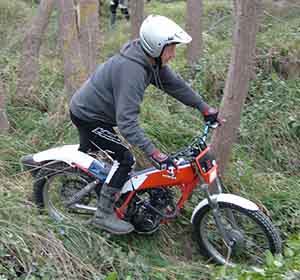 Richard Cripps - TLR Waikuku Classic Trials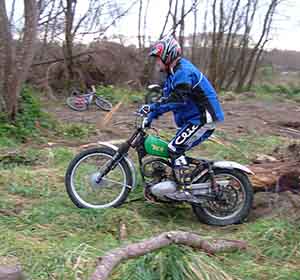 Dave Chambers. ABS Trials Waikuku Trial
Brian Chambers. Trials Special 197 Waikuku Trial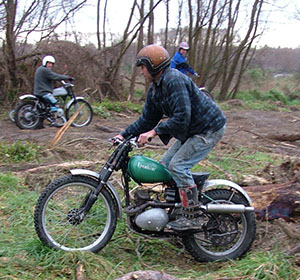 Scott Harrison. Excelsior Trials 150 Waikuku Trial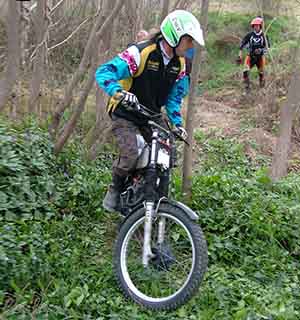 Trev Wiley. Honda Trial - Waikuku Classic Trials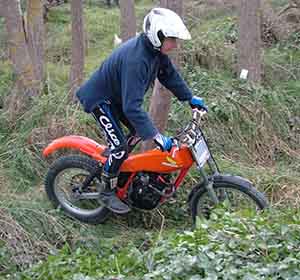 Mel Banks. Honda TLR Waikuku Classic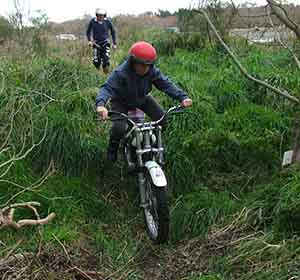 Fergus Miles - Training. Waikuku Classic