Classic Trials > Recent Trials > Greendale Classic Trial 2012
CustGP.com for Classic Motorbike Trials / Classic Observed Trials, in New Zealand.
Send me any Classic Trials, results, photos from around New Zealand and I will post them in Recent Trials.
Photographs by Richard Wiley & CustGP
Classic Motorbike Trials / Classic Observed Trials competition, Greendale Classic Trials Report, Ridgens Farm. Greendale Rd, off Bealy Rd, Darfield. Canterbury, held on May 6th 2012.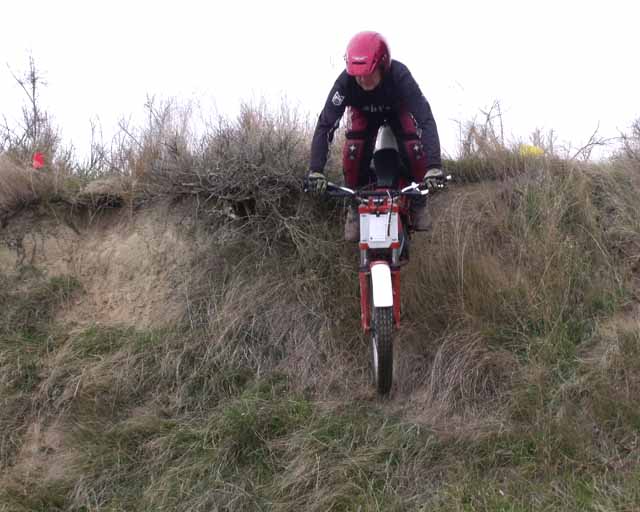 Stefan Ingendae. Fantic
Greendale Classic Trial.
The course was marked out / designed by Dick Gardner and Mel Banks.
Always a great trial here at Ridgens Farm and this was no exception, also great to see Dick back in action after his knee op.

Another brilliant day of classic motorcycle trials in Canterbury.
Next Trial - Trials Practice Area - North Bank of Waimakariri River, (non point scoring trial). Follow the road upstream from the Old Bridge approximately 3 Km's you will come to the area on the left of the road.
Big thanks to Peter for always supplying a good BBQ.
If I have spelt your name wrong, or ballsed up completely, let me know, just send me an email.
Thanks.
Will Gittoes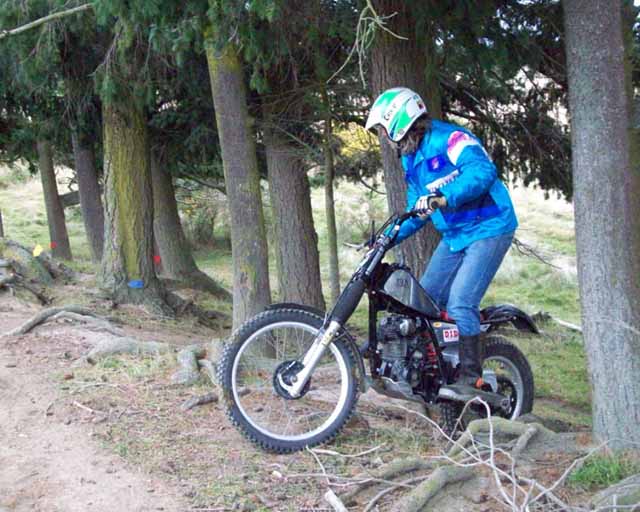 Trev Wiley. Honda WS185 Trials
Greendale Classic Trial.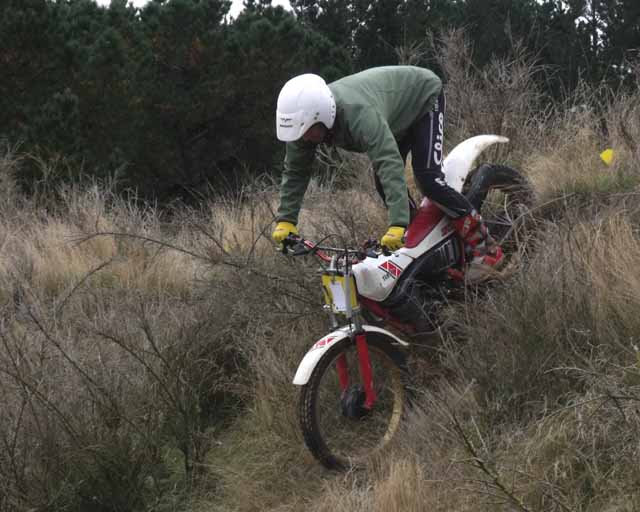 John Regan - Yamaha TY Mono
Greendale Classic Trial.
Slide Show Greendale Classic Trial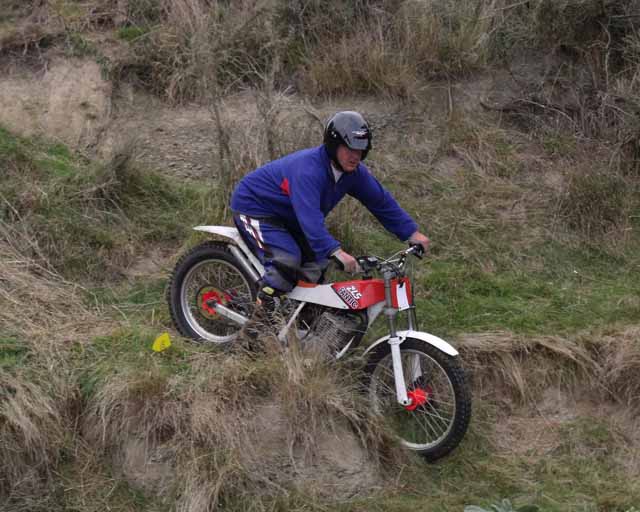 Classic Results
Classic A - 1st Dave Chambers 11pts
2nd Brian Chambers 23pts
3rd Mel Banks 55pts
Classic B - 1st Mike Quigley 9pts
Twin Shock A+ - 1st Alan Duthie 0pts
2nd Kendall McDonald 10pts
3rd Stefan Ingedae 33pts
4th Keith Brown 34pts
Post Classic A - 1st Dick Gardner 2pts
2nd Dave Davies 19pts
3rd Robert Lovell 56pts
Post Classic B - 1st= Shirley McDonald 2pts
1st= Mike Hennessy 2pts
3rd= Greg Creagh 7pts
3rd= John Simons 7pts
Mono Shock A+ - 1st John Regan 3pts
Mono Shock A - 1st Trev Wiley 3pts
2nd Nathan Rickerby 11pts
3rd Simon Jones 13pts
Mono Shock B - 1st Rick Odering 10pts
Collated by John Simons.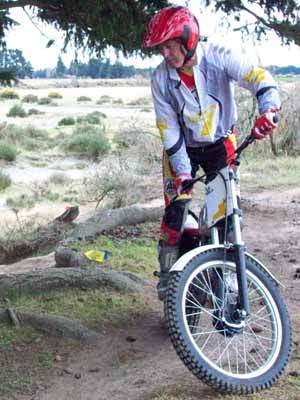 Alan Duthie. Triumph Tigercub Trials - Greendale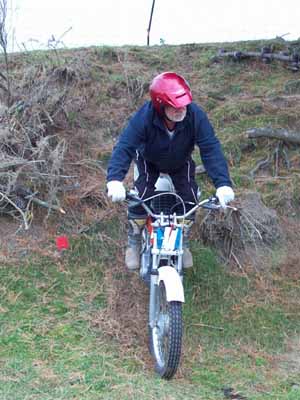 Dick Gardner - TY175 - Classic Trials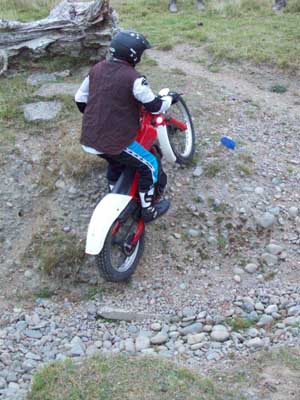 Simon Jones - Fantic Mono Classic Trials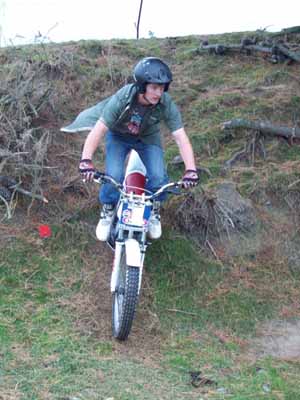 Nathan Rickerby - Yamaha TY Mono Classic Trials