Classic Trials > Recent Trials > Waikuku Classic Trial 2013
CustGP.com for Classic Motorbike Trials / Classic Observed Trials, in New Zealand.
Waikuku Classic Trial, Tulls Rd, at Ashley River access, Canterbury, held on 4th August 2013.
Photographs by Rich Wiley for CustGP
Tulls road trial on sunday turned out really well with the rain holding off. A nice mix of sections, which every one found challenging but enjoyable. Jon H and Kendal turning on the skill level by only dropping 2 marks each in the A+ class!!!, bloody marvellous. Dick tried to keep it quiet, but he was celebrating his 70th birthday, had a good trial and the customary pint (or 2) after, well done mate.Thanks to Peter for the BBQ and Richard for the pictures.
  Cheers Trev.
Next Trial 1st Sep - Kowhai Classic Trial, Marshmans Rd, at Kowhai river ford.
Another brilliant day of classic motorcycle trials in Canterbury.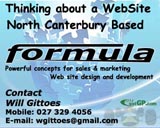 Classic Results
Classic A
1st Scott Harrison 10pts
2nd Brent Downes 15pts
3rd Brian Chambers 38pts
Classic B
1st Shirley McDonald 36pts
Twin Shock A+
1st= Kendall McDonald 2pts
1st= Jon Hainsworth 2pts
3rd Stefan Ingedae 46pts
Post Classic A
1st Peter Hosking 8pts
2nd Wayne Harper 12pts
3rd Dave Davies 14pts
4th Mike Elliott 25pts
5th Dick Gardner 29pts
6th= Peter Dunn 33pts
6th= Stephen Reij 33pts
8th Mike Osborne 43pts
Post Classic B
1st John Simons 8pts
2nd Fergus Miles 13pts
3rd Gary Quinn 28pts
4th= Shane Hubbard 44pts
4th= Mike Quigley 44pts
6th Mike Smith 46pts
Mono Shock A+
1st Richard Cripps
Mono Shock A
1st Trev Wiley 16pts
2nd Simons Jones 21pts
Mono Shock B
N/A
Collated by John Simons.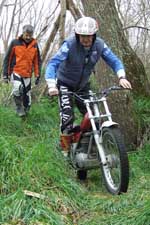 Kerry Miles - Ossa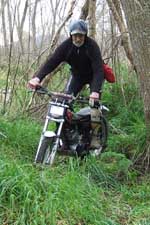 Mike Elliott - TY250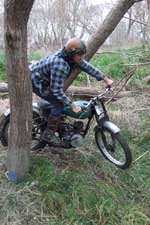 Scott Harrison - Excelsior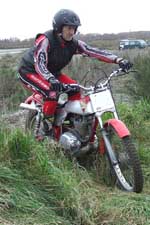 Wayne Harper - TL250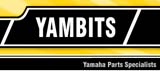 Remember just click on the photos.