Classic Trials > Recent Trials > Waikuku Classic Trial
CustGP.com for Classic Motorbike Trials / Classic Observed Trials, in New Zealand.
Classic Motorbike Trials / Classic Observed Trials competition, Waikuku Classic Trials, Tulls Rd, at Ashley River access. Canterbury, held on August 5th 2012.
Photographs by Lynette Barnett for CustGP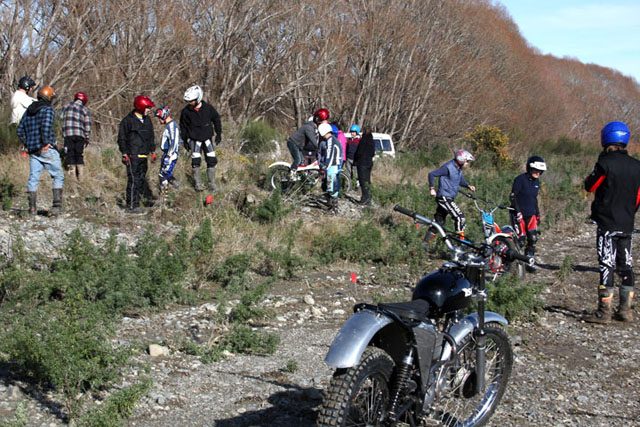 Fisrt Section
Waikuku Classic Trials.
Hi all, sorry we have no photos of this month's trial, but John Simons has sent the results in. Normal service will resume next month.
Lynette Barnett has come to rescue and has sent me in some great photos - Manny thanks to Peter and Lynette Barnett.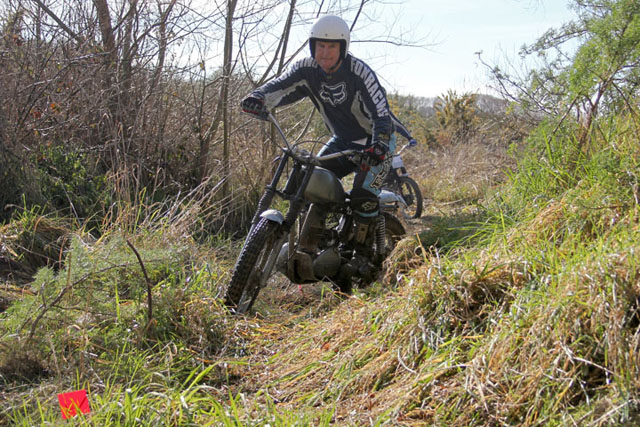 Brian Chambers - Villiers Special
Waikuku Classic Trials.
Classic Results
Classic A
1st Dave Chambers 13pts
2nd Scott Harrison 19pts
3rd Brian Chambers 51pts
4th Mel Banks 66pts
Classic B
1st Shirley McDonald 29pts
2nd Mike Quigley 31pts
Twin Shock A+
1st Kendall McDonald 6pts
2nd Brent Downes 26pts
3rd Keith Brown 41pts
4th Stefan Ingedae 58pts
Post Classic A
1st Dick Gardner 29pts
2nd Dave Davies 46pts
Post Classic B
1st John Simons 16pts
2nd Fergus Miles 25pts
3rd Peter Barnett 34pts
44th Mike smith 35pts
Mono Shock A+
1st John Regan 14pts
2nd Wayne Harper 22pts
Mono Shock A
1st Brent Cooley 32pts
2nd= Nathan Rickerby 51pts
2nd= Trev Wiley 51pts
Mono Shock B
N/A
Collated by John Simons.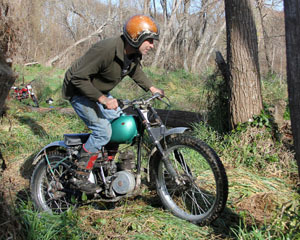 Scott Harrison - Excelsior. Classic Trials