Classic Trials > Recent Trials > Omihi Classic Trial 2013
CustGP.com for Classic Motorbike Trials / Classic Observed Trials, in New Zealand.
Omihi Classic Trial, Canterbury, held on November 3rd 2013.
Photographs by Rich Wiley
Great trial up at Omihi, on a new property which is just AMAZING..... with untold amounts of options for sections. So lots of up hill and down dale was done, with the B line riders having a tough day, but credit to them, they rose to the challenge.
Around 34 riders there, so a good turn out. Thanks to Wayne and his team for setting out and Peter for the sizzle.
Cheers, Trev.
Big thanks to Rich Wiley for his photos.
Next trial is the Spencerville Classic Trial, Christmas Trial, Lower Styx Rd 8th December.
Cheers Will Gittoes.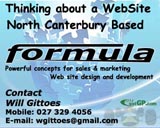 Classic Results
Classic A
1st John Regan 6pts
2nd Brent Downes 7pts
3rd Dave Chambers 19pts
4th Brian Chambers 53pts
Classic B
1st Shirley McDonald 34pts
Twin Shock A+
1st Kendall McDonald 1pt
2nd Andy Beale 18pts
Post Classic A
1st Peter Hosking 6pts
2nd Mike Elliott 10pts
3rd Wayne Harper 11pts
4th Dave Davies 16pts
5th Robert Lovell 24pts
6th Dick Gardner 32pts
Post Classic B
1st Mike Hennessy 7pts
2nd Shane Hubbard 31pts
3rd Fergus Miles 34pts
4th Gary Quinn 38pts
5th Mike Quigley 47pts
6th Matt Searle 51pts
7th Christine Thompson 53pts
Mono Shock A+
1st Richard Cripps 46pts
Mono Shock A
1st John Philp 3pts
2nd Simon Jones 4pts
3rd Trev Wiley 18pts
Mono Shock B
1st Greg Creagh 21pts
2nd Rick Odering 29pts
Collated by John Simons.