Classic Trials > Recent Trials > North Loburn Classic Trial
CustGP.com for Classic Motorbike Trials / Classic Observed Trials, in New Zealand.
Classic Motorbike Trials / Classic Observed Trials competition, North Loburn Classic Trial, Mt Grey Rd, Canterbury, held on September 2nd 2012.
Photographs by Rich Wiley & CustGP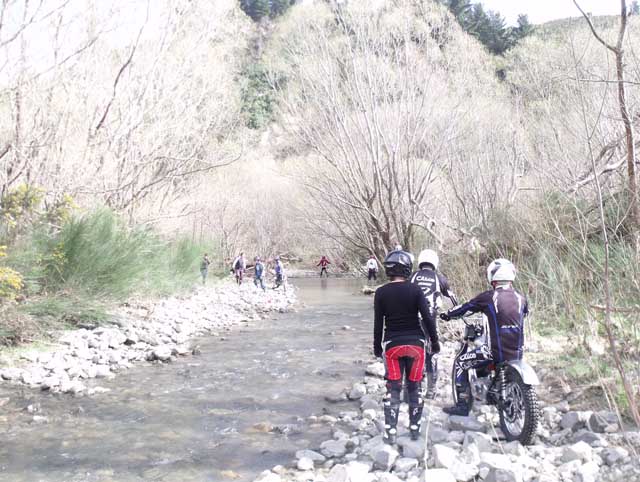 Fisrt Section
North Loburn Classic Trials.
The course was marked out / designed by Dick Gardener, Trev Wiley and Peter Barnett.
They started prompt at 10am with around 25 riders, a sunny, warm day but still a few faces missing because of other events.
The sections in the creek gave the riders plenty of opportunities to see if their boots were water proof, eh Dick.
There was a good mixture of sections, loose shingle, scrub bush, tree stumps, boulders, water, mud, what another great day of classic motorcycle trials in Canterbury.
Most Important the BBQ, thank you Peter McDonald.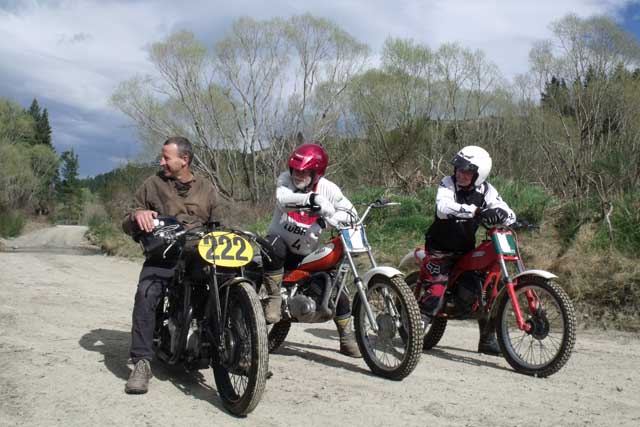 222
Waikuku Classic Trials.
Classic Results
Classic A
1st Dave Chambers 16pts
2nd Brian Chambers 48pts
3rd Mel Banks 88pts
Classic B
1st Shirley McDonald 45pts
2nd -
Twin Shock A+
1st= Kendall McDonald 7pts
1st= Brent Downes 7pts
3rd Keith Brown 19pts
4th Andy Beale 28pts
Post Classic A
1st Dick Gardner 26pts
2nd= Dave Davies 35pts
2nd= Mike Elliott 35pts
4th Robert Lovell 52pts
Post Classic B
1st Peter Hosking 3pts
2nd John Simons 5pts
3rd Tom Chambers 43pts
4th Peter Barnett 69pts
Mono Shock A+
1st John Regan 14pts
2nd Wayne Harper 16pts
3rd Richard Cripps 49pts
Mono Shock A
1st Nathan Rickerby 26pts
2nd Trev Wiley 38pts
Mono Shock B
N/A
Collated by John Simons.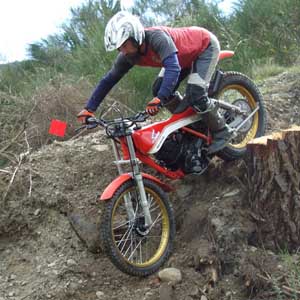 Kendall McDonald - TLR250 Classic Trials

Remember just click on the photos.