Classic Trials > Recent Trials > Greendale Classic Trial 2016
CustGP.com for Classic Motorbike Trials / Classic Observed Trials, in New Zealand.
Greendale Classic Trials Report, Ridgens Farm. Greendale Rd, off Bealy Rd, Darfield. Canterbury, held on May 1st 2016.
Photographs by Will Gittoes for CustGP
Greendale Classic Trial. The course was marked out / designed by Mel, Dick and Paul. Twenty five riders with some great sunshine and a few new sections, that tested every one, also plenty of tree roots, steep banks and tight turns; great job by Dick, Paul and Mel.
Another brilliant day of classic motorcycle trials in Canterbury.
Big thanks to Peter for always supplying a good BBQ.
Cheers Will Gittoes.
Peter and lynette Barnett Trials Photos >>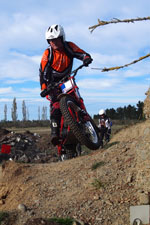 Peter Barnett - Fantic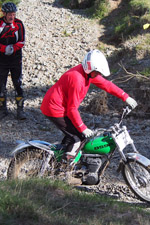 Ref#01 - Ossa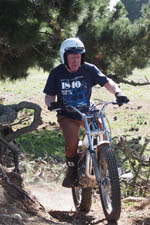 Ref#06 - Yamaha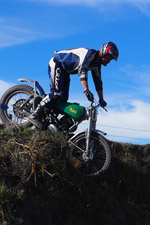 Dave Chambers - Villiers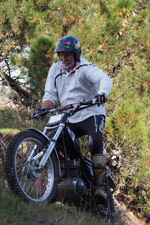 Mike Elliott - TY250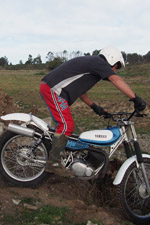 Ref#03
Ref#05