Classic Trials > Recent Trials > Greendale Classic Trial
CustGP.com for Classic Motorbike Trials / Classic Observed Trials, in New Zealand.
Greendale Classic Trials Report, Ridgens Farm. Greendale Rd, off Bealy Rd, Darfield. Canterbury, held on May 5th 2013.
Photographs by Rich Wiley & CustGP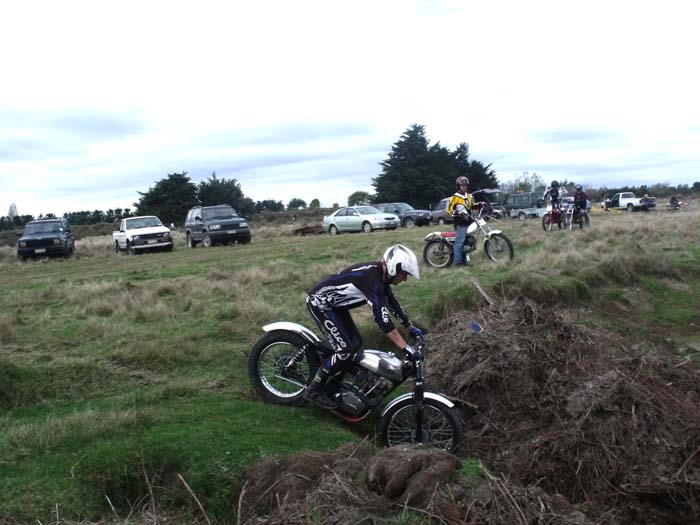 Greendale Classic Trial
Mel Banks - Cub
The course was marked out / designed by Dick Gardner and Mel Banks.
Around 30 riders had some great new sections that tested every one, also plenty of steep banks and tight turns; great job by Dick and Mel.
Next Trial May 26th Venue Change - Trials Practice Area - North Bank of Waimakariri River, (non point scoring trial). Follow the road upstream from the Old Bridge approximately 3 Km's you will come to the area on the left of the road.
Another brilliant day of classic motorcycle trials in Canterbury..
Big thanks to Peter for always supplying a good BBQ.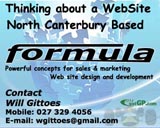 Classic Results
Classic A
1st Brent Downes 7pts
2nd Mel Banks 40pts
3rd Brian Chambers 49pts
Classic B
1st Rob Stowell 9pts
2nd Shirley McDonald 26pts
Twin Shock A+
1st Kendall McDonald 5pts
2nd Keith Brown 27pts
3rd Stefan Ingedae 62pts
Post Classic A
1st Peter Hoskin 13pts
2nd Dick Gardner 21pts
3rd Mike Elliott 24pts
4th Peter Dunn 35pts
5th Robert Lovell 36pts
6th Dave Davies 40pts
Post Classic B
1st Rodney Walls 7pts
2nd Fergus Miles 8pts
3rd= John Beresford 14pts
3rd= Greg Creagh 14pts
5th Mike Osborne 36pts
6th Christine Thompson 66pts
Mono Shock A+
1st Richard Cripps 60pts
Mono Shock A
1st John Philp 9pts
2nd Trev Wiley 17pts
3rd Simons Jones 24pts
Mono Shock B
N/A
Collated by John Simons.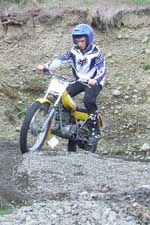 Fergus Miles - TY175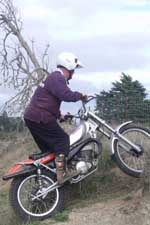 Robert Lovell - Suzuki RL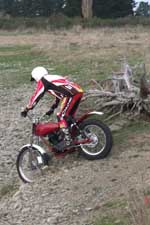 John Beresford - CB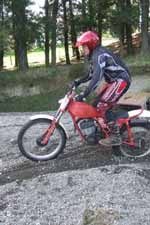 Stefan Ingendae - Fantic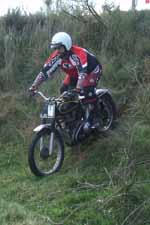 Rob Stowell - AJS 350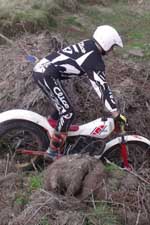 John Regan - Yamaha TY

Remember just click on the photos.